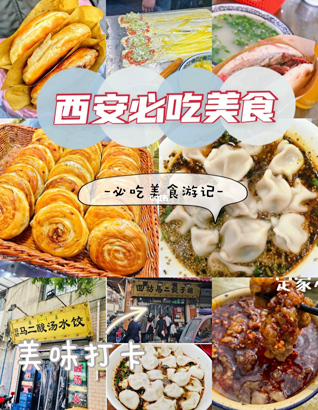 There's one area of US-China relations that no one has to worry about, and that's Chinese cuisine.
I'm not talking about Americanized Chinese food staples, such as General Tso's chicken, lo mein, egg rolls and chop suey.
I'm talking about Chinese mainland street food, the kind found in Xi'an, capital of Northwest China's Shaanxi province, home of the Terracotta Warriors.
And for 10 years that food has been popularly exemplified by the Xi'an Famous Foods chain in New York.
"The main key is to create and maintain a product that is enjoyed by people and that is delivered consistently to the best of abilities," Xi'an CEO Jason Wang told China Daily. "Our following consists of discerning people who wouldn't otherwise stick around for us if the product isn't good."
The restaurant has gotten vast publicity, getting a huge push after appearing on chef Anthony Bourdain's No Reservations show back in 2008.
Chen Weihua, China Daily's chief Washington correspondent, motivated me to sample Xi'an Famous. He makes it a point to head to Xi'an's 45th Street shop (a couple of blocks from the paper's Times Square offices) whenever he is in the city.
You enter Xi'an's through a glass door, into a narrow space. You either stand by the door to take out or compete for a space to eat in. If you stay, you walk up a couple of stairs through a narrow corridor leading to the kitchen window, where you wait for your number.
There are 15 or so low seats in close quarters in the main dining area, but there's a good chance you'll be gorging your fiery quarry while standing at a wood counter in that narrow hallway.
Xi'an's food appeals to people of all nationalities. The chain has a good brand (they sell T-shirts) and goes for a hip vibe, with pictures of Chinese models and celebrities (who ate there) on the walls.
Wang's father, David Shi, originally from Xi'an, started the business in 2005 with a 200-square-foot basement stall in the Golden Shopping Mall in Flushing, Queens, home to one of New York's booming Chinatowns. Xi'an's now has six locations in Manhattan, two in Brooklyn and two in Queens.
My first trip there I figured I'd make simple. That pork burger looked good but kind of small. I'll get two. Well, that flatbread was a lot heavier than it looked, and after the pork fat began running down my wrists, I thought twice about ingesting two. But of course I did.
Then on my second trip I entered the heart of Xi'an - "Stewed-Pork Hand-Ripped Noodles ... hand-ripped noodles mixed with pulled pieces of stewed lean pork belly meat, and mixed in a sauce containing its own juices."
What is intriguing about this dish is the heat given off by the peppery oil, softened by the chewy, pleasantly sweet noodles. This is a meal that on the plate looks like too much for one sitting. But that won't stop you until you're done.
Contact the writer at williamhennelly@chinadailyusa.com